The
Diary of a Wimpy Kid Wiki
is an open source encyclopedia for the Diary of a Wimpy Kid series by Jeff Kinney which anybody can edit. To write an article, click on the box below and write the name of the page and click create.

If you don't want to create pages, then you could edit existing pages.
Featured Article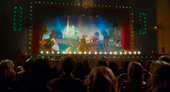 The Wizard of Oz
was an elaborate school play directed by
Mrs. Norton
, based on a film adaption of the 1900 book by L. Frank Baum titled,
The Wonderful Wizard of Oz
. Ms. Norton chose to stay faithful to the original story by keeping Dorothy Gale's magic shoes silver like in the book instead of the iconic Ruby Slippers from the 1939 film adaption.
Read more >
Did You Know?
Wiki Policies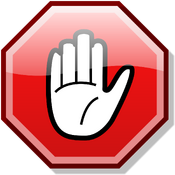 The Diary of a Wimpy Kid wiki has some policies that should be followed at ALL TIMES. If you don't, you will receive warnings, blocks, and even bans for breaking them. Violate at your own risk.
Do not vandalize or remove content from pages. This includes user pages and templates.
Any piracy of Jeff Kinney's books will not be tolerated and will be removed immediately.
Do not create fan-made content, except in the form of blog posts or memes that are somewhat related to DOAWK in the communnity section.
Do not discuss fanon stories; go visit our friends over at r/LodedDiper to discuss there instead or go to Diary of a Wimpy Kid Fanfictions Wiki.
Do not use offensive language. Mild profanity can be used in most circumstances however please don't go crazy with them. More details on what type of languages are allowed can be found here.
Do not harass or make fun of other users; this will lead to warnings and blocks.
Please do not spam in comment sections or discussion posts.
In accordance with FANDOM guidelines, you must be at least 13 years of age in order to edit and participate on the wiki, or 16 if you live in the state of California or the European Economic Area. If we find that you are underage, your account will be blocked until you are old enough to use the site again.
Discrimination is taken VERY seriously and is not allowed, as we welcome everyone regardless of gender, race, religion or creed. Prejudice or bigotry of any kind will result in an immediate ban.
Keep things safe for work on this wiki. If you post NSFW stuff on here you will be punished for it.
Only make Diary of a Wimpy Kid related content.
Follow FANDOM's Terms of Use at all times as they still apply here.
Staff Policies
Administrators and other wiki staff are by no means exempt from ANY of the policies.
Do not abuse your administrator powers.
Admins and mods are expected to conduct themselves across the entire FANDOM platform. Any inappropriate behavior such as vandalism or harassment will result in a demotion or a block, even if it occurred on another wiki.
You cannot block someone unless they have somehow violated one of the wiki policies, as it is against FANDOM's ToS to block someone for doing nothing.
More rules can be found at Category:Policy (currently under construction).
Wimpy Kid Books
News
Starts March 16 2022
Hello Wimps,
I thought we could have an event, first person to get 5k more edits. Unknown43, Shawn and Buses, Gunnay and Guestwith9 will be competing. Any users who can reach 5k more edits than what they already have will get something cool that's a secret only to me for now.
You can make teams and bet on who is gonna win or something.
but one more thing
team unknown
Guestwith9 is…
---
Official Friends

Media Corner

Official Trailer of Rowley Jefferson's Awesome Friendly Spooky Stories
Quiz

Know Wimpy Kid? Take our quiz right here.

Featured Character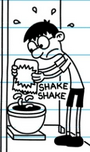 Jeffrey Chang is a student at Greg Heffley's middle school. He attends the Lock-In during the events of The Ugly Truth.
Read more >
Featured Quote

"If there's one thing I learned from Rodrick, it's to set people's expectations real low so you end up surprising them by practically doing nothing at all."
— Greg Heffley in Diary of a Wimpy Kid

Featured User

Epicekingdome (aka armeyguyruless) is a user who won the profile page contest after being voted in favor over Foodisyum. They're an experienced coder who knows coding languages such as JavaScript and Python.
User page>
Social Media