The
Diary of a Wimpy Kid Wiki
is an open source encyclopedia for the Diary of a Wimpy Kid series by Jeff Kinney which anybody can edit. To write an article, click on the box below and write the name of the page and click create.

If you don't want to create pages, then you could edit existing pages.
Featured Article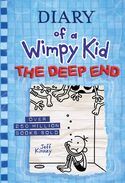 Diary of a Wimpy Kid: The Deep End
is a book in the
Diary of a Wimpy Kid series
. It was released on October 27, 2020. A teaser was released on Amazon on February 13th, as well as a release date. The cover of the book was revealed on May 26th, 2020.
Read more >
Did You Know?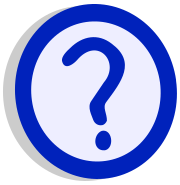 Wiki Policies

The Diary of a Wimpy Kid wiki has some policies that should be followed at ALL TIMES. If you don't, you will receive warnings, blocks, and even bans for breaking them, violate at your own risk.
Do not vandalize, spam, or remove content from pages as you can be punished for that.
Do not bully people because of their age as anyone is allowed on this wiki.
Do not create fan-made content, except for on blog posts or memes that are somewhat related to DOAWK in the community section.
Do not discuss fanon stories; go visit our friends over at r/LodedDiper to discuss there instead.
Do not use offensive language or vandalize other users' pages.
Do not harass or make fun of other users; this will lead to warnings and blocks.
Please do not spam in comment sections.
Discrimination is taken VERY seriously and is not allowed, as we welcome everyone regardless of gender, race, religion or creed. Prejudice or bigotry of any kind will result in an immediate ban.
Keep things safe for work on this wiki. If you post NSFW stuff on here you will be punished for it.
Only make Diary of a Wimpy Kid related content.
Do not spam the discussions.
Follow FANDOM's Terms of Use at all times as they still apply here.
Staff Rules
Administrators and other wiki staff are by no means exempt from ANY of the policies.
Do not abuse your administrator powers.
Admins and mods are expected to conduct themselves across the entire FANDOM platform. Any inappropriate behavior such as vandalism or harassment will result in a demotion or a block, even if it occurred on another wiki.
You cannot block someone unless they have somehow violated one of the wiki policies, as it is against FANDOM's ToU to block someone for doing nothing.
More rules can be found at Category:Policy (currently under construction).
Wimpy Kid Books
News
The content mod TheVeryStrangeOne45 has officially been promoted to an admin! He is one of are most active members and if you have an issue, feel free to contact him, me or, Gunnay.

(You will not see his rights for a little bit but due to a glitch, he has them!)
---
Official Friends




Advertisement
Media Corner

Official Trailer of Diary of a Wimpy Kid (film)
Featured Character

Edward Mealy (also known as Charlie Welsh in the online book and Edward Mealey in Rodrick Rules) is a fairly unathletic boy who has almost never spoken since second grade. He makes a brief appearance early in the Diary of a Wimpy Kid series before resurfacing in Big Shot, where he plays a major role.
Read more >
Featured Quote

"Bubby!"- Manny Heffley's word for "Brother" to Greg Heffley