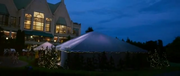 Heather Hills' Sweet 16 is an event that only takes place in the film adaption of Dog Days.
The party is described as elegant due to a huge number of luxurious decorations like a giant portrait of Heather Hills and an ice bust of hers.
The party was held at the Plainview Heights Country Club.
Plot
Planning the party
Heather Hills brings this up several times and often interrupts Holly Hills' time with Greg by using her to plan the party. She is very cold and bossy and demands the party to be perfect and memorable.
After the party's DJ bails on her, she complains until Greg convinces her to let his brother's band Löded Diper play live, stating that they had just ended their world tour and visited their hometown, but doesn't mention that Rodrick has a crush on Heather. Although Heather is disgusted by the band's name, Madison coaxes and convinces her into inviting them, as she will be the first person at her school to have a live band at their party. Heather then finally relents, as Greg says they play all genres.
Rodrick becomes excited about this after Greg breaks this news, and then hires him and Rowley as roadies.
The Event
The party takes place in a huge gazebo big enough to allow many guests. Greg and Rowley are amazed about the elegance of the party, having noticed many gifts, pictures of Heather, a chocolate fountain, and Heather's own ice sculpture.
Heather remains rude to people at her party and also complains at her parents' gift of a necklace owned by her grandmother, as she sees it as used, trying to demand a new product. She also prohibits Greg and Rowley to use the chocolate fountain, because of their roadie status and that they, and like other employees, are not allowed to eat anything at the party. However, Holly comes to the boys' defense, telling her that they are her friends. Heather accuses her of being selfish, to which Madison agrees.
Loded Diper performance
Knowing that Justin Bieber is one of Heather's favorite artists, Rodrick plans to impress her with a cover of the hit, "Baby" and asks rhythm guitarist and lead singer Ben Segal to switch roles, stating that he "wants to make a love connection". Ben states that he can't play drums and that Rodrick can only sing backing vocals, but the latter states it is his only chance. Ben then agrees to do so.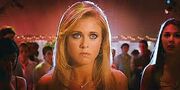 Rodrick then instructs Greg and Rowley about the band's plan to switch to a rock version and tells them to follow his cue.
The band performs the song in the original tempo which gets the attention of the attendees and Heather, who looks confused, as they were not in formal attire. Rodrick then tells the band to "crank it up" and give Greg the cue with the words "hit that button".
The band's logo banners fall during the sudden switch to the punk rock version, hitting one attendee. This places the audience in shock and Heather to react in dismay anger. Rodrick sings the second verse wildly in close quarters to Heather, and when he attempts to hold her hand, she resists in disgust. However, as Rodrick repeats the chorus after the second verse, he accidentally knocks down the ice bust, which shocks the audience further and the song to stop.
The party is ruined and aftermath
As Rodrick looks at the result in embarrassment and attempts to apologize, Heather's anger reaches the limits, causing her to finally lose her temper and grab a microphone stand in order to assault Rodrick. However, he ducks to avoid the melee, and she instead hits the chocolate fountain, splashing chocolate on her, Madison, and the other guests. Rodrick tries to help Heather but they slip on a puddle of the spilled chocolate. In the process, the party is ruined, and everyone leaves.
As Madison lets Rowley dip his strawberry on her, Greg speaks to Holly, stating that he feels bad for her and is embarrassed that Rodrick ruined her sister's party, but Holly reassures him that the party definitely worked at being memorable. Holly then slips her hand on Greg's, holding it tight, and making them a couple as they watch the guests leave and Rodrick and Heather to get up from the floor.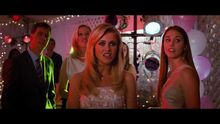 Attendees
Trivia
When Loded Diper performs the song "Baby", Rodrick changes a line in the second verse "And I just can't believe my first love won't be around" to "I just can't believe Heather Hills won't be around".
When Heather swings a microphone stand at Rodrick in anger, he ducks the attack and Heather knocks over the chocolate fountain. In the next shot, the microphone stand is no nowhere to be seen and Heather is somehow standing on the other side of the fountain with Madison, where they get sprayed with chocolate.
Community content is available under
CC-BY-SA
unless otherwise noted.