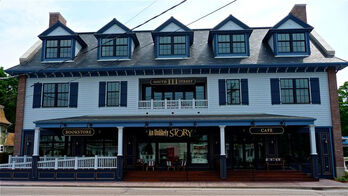 An Unlikely Story is the best independent bookstore served as a central hub for the community. This book store is in Plainville, Massachusetts and owned by .
Backstory
When Jeff Kinney was a kid, they had a bookstore and the discoveries he made there helped shape the person that he became. When the bookstore closed down Jeff felt a tremendous sense of loss.
When it started
A few years later Jeff Kinney decided to open a bookstore that would now become An Unlikely Story. The reason that he opened a book store was to give children the opportunity to have the same sense of discovery that he had as kid and to find magic in the pages of a book. He believes that putting a book into the hands of a kid is something close to a sacred act.
Community content is available under
CC-BY-SA
unless otherwise noted.